XPEL Automobile Window Tinting in Columbus: Drive in Style and Comfort
Experience the Gold Standard of Car Window Tinting with XPEL in Columbus
Elevate your driving experience with Detail Pro Shop. Offering XPEL's industry-leading automobile window tinting solutions, we bring the perfect blend of aesthetics, privacy, and UV protection to vehicles in Columbus.
Why Choose XPEL Window Tints for Your Vehicle?
Ultimate UV Protection: XPEL's window tints shield you and your car's interior from up to 99% of harmful UV rays, preventing paint fading and skin damage. XPEL's Ceramic Window Tint bears the seal of approval from the Skin Cancer Foundation.
Enhanced Privacy: Cruise around the country with the confidence that comes from added privacy, ensuring prying eyes are averted.
Optimized Comfort: Say goodbye to excessive heat. XPEL tints help regulate your car's interior temperature, even in the peak of summer.
Boosted Battery Life for Electric Cars: Especially vital for electric vehicle owners, XPEL's window tinting assists in maintaining optimal internal temperatures, reducing the strain on air conditioning systems. This in turn helps extend the battery life, allowing for longer drives between charges.
Crystal Clear Views: Enjoy clarity and safety, as XPEL's tints are designed to reduce glare without compromising the driver's visibility.
Our XPEL Automobile Window Tinting Packages
2 Front Windows: Let us match the front 2 windows to factory tint for a better look.
Full Vehicle: Side and Rear Windows
Windshield: Offered in lighter shades to achieve heat rejection and glare reduction
Drive with Elegance and Protection with XPEL Window Tinting
With hybrid dye-metal construction, XPEL metallic window tint like PRIME HP BLACK offers both performance and value. Ideal for vehicles of all types, it provides powerful UV protection and a versatile selection of VLT percentages, ensuring you find the perfect shade for your needs.
PRIME HP BLACK Available VLT% (Visible Light Transmission):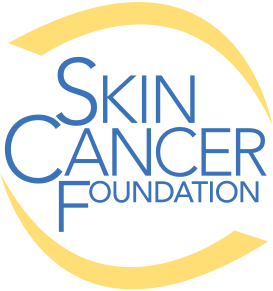 Choose from a comprehensive range of VLT options: 5, 15, 20, 30, 55, 70. The Skin Cancer Foundation highly recommends PRIME HP BLACK™ window tint as an effective UV protectant.
Enhance your vehicle's comfort, safety, and aesthetic appeal with XPEL PRIME™ window tint. Reach out to Detail Pro Shop for premium automobile window tinting services in Columbus. Whether you're looking to enhance your car's aesthetics or simply want to enjoy cooler, more comfortable drives, XPEL window tinting by Detail Pro Shop has you covered.